Water Bottles Cages - Road Bike Shop
Shop
>
Accessories
>
Water Bottles & Cages
Avex Freestyle Autospout Water Bottle - Kids - 16oz
Freestyle Autospout Water Bottle - Kids - 16oz
Avex Fuse Wide-Mouth Water Bottle - 25oz
Retail Price:
$11.95
Our Price: $7.17
buy now
Fuse Wide-Mouth Water Bottle - 25oz
Avex Insulated Growler Bottle - 64oz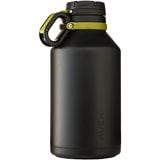 Insulated Growler Bottle - 64oz
Avex MixFit Water Bottle - 28oz
Retail Price:
$9.95
Our Price: $5.97
buy now
The Mixfit Water Bottle from Avex contains unique design features that make it ideal for post-workout protein shakes, as well as any hydration need. A rounded interior bottom and weighted shaker ball break up clumps of powder and make the bottom extremely easy to clean, without the hassle of...
Avex Recharge Travel Mug - 17oz
Keep your early morning coffee nice and hot until you're ready to transition to ice cold water for the rest of the day with the Avex Recharge Travel Mug. Durable stainless steel construction, vacuum insulation, and an Autoseal valve work to keep your beverages at the ideal temperature.
Avex Recharge Travel Mug - 20oz
When it's a full day hiking in the woods or driving down the coast, you're going to want the Avex Recharge 20oz Travel Mug by your side. Made from stainless steel and vacuum insulated, the Recharge keeps your drink hot for seven hours and cold for 17 hours to keep you refreshed and energized for...
Blackburn Canber UD Carbon Cage
Blackburn understands that we want to save weight wherever we can. Its sleek-looking Canber UD Carbon Cage uses unidirectional fibers to offer a claimed weight savings of between 11 and 17 grams when compared to steel and alloy cages. The Canber's rib cage design keeps the bottle secure, while...
Blackburn Chicane Cage
Nothing feels better than a squirt of water when you reach the top of a wicked incline. The stainless steel Blackburn Chicane Cage keeps your water bottle within reach, no matter what you ride. Streets, parkways, and single-tracks all muster up a mean thirst. The Chicane will grip your water...
Blackburn Cinch Carbon Fiber Cage
If you're riding a sleek, carbon racing machine, it deserves a lot better than the dusty plastic bottle cage you've had sitting around in the garage for years. Blackburn's Cinch Carbon Fiber Cage has a classic, minimalist design shaped from unidirectional carbon fiber that's befitting of the...
Blackburn Mountain Water Bottle Cage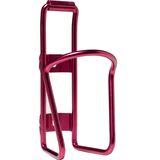 How many times have you just gotten into your groove, hammering down a rock-strewn section of local singletrack, only to be passed without warning by your own precious water bottle? It's not funny. The Blackburn Mountain Water Bottle Cage puts this nightmare to bed forever with a tough, oversized...
<< Prev | Back | 1 | 2 | 3 | 4 | 5 | 6 | 7 | 8 | 9 | 10 | More | Next >>