Water Bottles Cages - Road Bike Shop
Shop
>
Accessories
>
Water Bottles & Cages
Elite Leggero Carbon Cage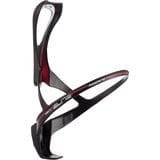 Retail Price:
$99.99
Our Price: $74.99
buy now
Using the Elite Leggero Carbon Cage feels like tying helium balloons to your bike. While it doesn't actually make your setup lighter At 15oz, it might be the lightest cage on the market at a claimed 15 grams. Unlike its competitors, it doesn't require special bottles, so you can just mount it to...
Elite Paron Carbon Cage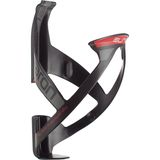 Retail Price:
$79.99
Our Price: $59.99
buy now
You have carbon in your frame, cranks, wheels, and just about everything else, so go ahead and go all in with the Elite Paron Carbon Bottle Cage. It weighs just 30g, so it will actually make your bike weigh less than if you had no bottle cage at all (not actually, but almost). The flexible...
Elite Paron Race Composite Cage
Flexible and sturdy, Elite's Paron Race Composite Bottle Cage keeps your bottle handy without weighing you down or costing half as much as a new bike.
Elite Skekane Saddle Rail Kit
Retail Price:
$42.99
Our Price: $39.99
buy now
Elite's Skekane Saddle Rail Kit mounts easily onto -- wait for it -- saddle rails, giving you easy access to two water bottles and two CO2 cartridges. Just mount the aluminum bracket under your saddle using the included hardware and you'll have an aerodynamic and easy-to-reach setup to carry your...
ENVE Bottle Cage
You may not think much about your bottle cage, but you probably should. After all, you take pride in the fact that you hand-selected every single component on your magnificent race rig, so why is your bottle cage just an afterthought? Fortunately, while you were busy not thinking about your...
Evoc Drink Bottle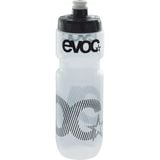 Be sure you that don't lose a drop of water while you ride with the Evoc Drink Bottle. Its self-closing valve and leak-tight seal ensure your water remains in place whether you're lapping the bike park barreling down your favorite section of singletrack.
Evoc Hydration Bladder
Water's your best friend whether you're riding the White Rim or cruising along Gooseberry Mesa. With a lockable valve and generous capacity, the Evoc Hydration Bladder is a killer way to stay hydrated while you ride.
Fabric Waterbottle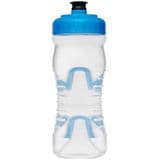 If you have a knack for breaking plastic water bottle cages, or you'd rather shove a water bottle in your jersey pocket than risk ruining the clean lines of your frame with a cage -- metal or plastic -- UK-based component manufacturer Fabric understands you. So well, in fact, that it created its...
FSA K-Force Carbon Bottle Cage
The K-Force Carbon Bottle Cage weighs only 28 grams, but its dainty figure belies its ability to hold onto the burliest bottles. That's because it comes with the distinctive wing design that allows you to adjust the cage to the size of the bottle. That's possible because an alloy self-adjusting...
FSA SL-K Bottle Cage
Thoughtfully engineered with its lightweight composite plastic design, the FSA SL-K Bottle Cage keeps your favorite water bottle from jostling around while riding on the road and trail. And because it's not made from a more brittle carbon composite, it won't easily crack in the event of a road...
<< Prev | 1 | 2 | 3 | 4 | 5 | 6 | 7 | 8 | 9 | Next >>