Training Tools - Road Bike Shop
Shop
>
Accessories
>
Training Tools
Blackburn Sweat Net
You wouldn't expect that an apprenticeship at a local bike shop would reveal lessons in chemistry, but nature becomes apparent the first time someone walks their bike through the door for a spring tune-up after a hard winter of indoor training. Generally, this is when the wily shop veterans shove...
CycleOps Trainer Skewer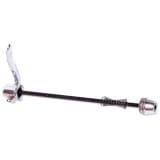 Retail Price:
$12.99
Our Price: $11.69
buy now
If you've been riding indoors for any length of time, you've undoubtedly toppled over or tipped your bike out of the trainer. CycleOps solved this dilemma by making a Trainer Skewer specifically designed for its trainers to ensure you're always upright. It fits most rear wheels and is shaped so...
CycleOps Trainer Tire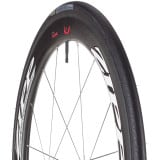 Retail Price:
$34.99
Our Price: $31.49
buy now
The CycleOps Trainer Tire is for use on your home trainer only. The Trainer Tire is ultra durable and extremely quiet, so you can train at all kinds of hours and not bother anyone. The CycleOps Trainer Tire comes in 700c x 23mm only.
Kinetic inRIDE Watt Meter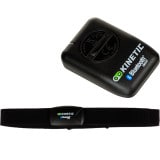 Training with power has always been an expensive affair. First, you need the power meter itself, and to add insult to injury, you then have to purchase a CPU. Luckily, Kinetic By Kurt has simplified the process by harnessing the power of your Apple iPhine or iPad with its inRIDE Watt Meter. Now,...
Marc Pro, Inc. Replacement Battery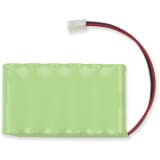 Well, it was fun while it lasted, but the battery on your Marc Pro Muscle Conditioning Device bit the dust. Now, you're left with two options: Get the Replacement Battery found here, or recover naturally. Gross. We suggest that you opt for the Replacement Battery and get back to work training...
Marc Pro, Inc. Replacement Battery Charger
Sorry. We know that you were diligent about putting all of the pieces of your Marc Pro Muscle Conditioning Device back in its carrying case when you were done. But for whatever reason, providence was not with you on that fateful day, that horrid day when you lost your battery charger. Your...
Trigger Point Grid 2.0 Revolutionary Foam Roller
In the same way that we try to eat more vegetables, we try to remind ourselves to take a few extra minutes to stretch out our tired legs after a grueling ride. But just like at dinnertime, a pizza and a rest on the couch often sound a lot more enticing. Stretching, like vegetables, isn't the only...
Trigger Point Grid Mini Foam Roller
Retail Price:
$24.99
Our Price: $19.99
buy now
While many of us lovingly refer to our tried and true foam roller as "the torture tube," nobody's arguing that it doesn't do its job. Foam rollers save us time and money by facilitating myofascial release and the ensuing recovery benefits right in the comfort of our own home. The downfall is that...
Trigger Point Nano X Foot Foam Roller
While it's easy to assume that our feet aren't doing much as we ride, safely encased in sleek shoes and clipped into our pedals, the reality is that all of our muscles are, in fact, connected. So burning calves and tense hamstrings propelling you up a series of climbs can directly impact how your...
Wahoo Fitness Balance Body Scale
Retail Price:
$79.99
Our Price: $59.99
buy now
Wahoo's Balance Body Scale allows you to easily keep track of your ideal race weight while you navigate the pitfalls of the holiday season. The scale has a sleek, simple design that won't take up a lot of space and an easy-to-read screen that displays your weight and BMI. It's...
<< Prev | 1 | 2 | Next >>