Training Tools - Road Bike Shop
Shop
>
Accessories
>
Training Tools
Blackburn Sweat Net
You wouldn't expect that an apprenticeship at a local bike shop would reveal lessons in chemistry, but nature becomes apparent the first time someone walks their bike through the door for a spring tune-up after a hard winter of indoor training. Generally, this is when the wily shop veterans shove...
CycleOps Trainer Skewer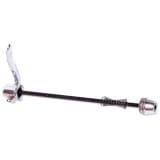 Retail Price:
$12.99
Our Price: $11.69
buy now
If you've been riding indoors for any length of time, you've undoubtedly toppled over or tipped your bike out of the trainer. CycleOps solved this dilemma by making a Trainer Skewer specifically designed for its trainers to ensure you're always upright. It fits most rear wheels and is shaped so...
CycleOps Trainer Tire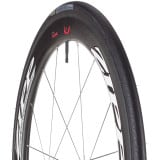 Retail Price:
$34.99
Our Price: $31.49
buy now
The CycleOps Trainer Tire is for use on your home trainer only. The Trainer Tire is ultra durable and extremely quiet, so you can train at all kinds of hours and not bother anyone. The CycleOps Trainer Tire comes in 700c x 23mm only.
Garmin Index Smart Scale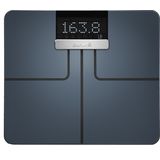 Stay on top of your training by keeping track of your weight regularly whether you're working towards a goal or just maintaining. When you step onto Garmin's Index Smart Scale, don't expect to see a shaky needle trying to make up its mind about how much you weigh -- like any other Garmin product,...
Kinetic inRIDE Watt Meter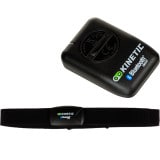 Retail Price:
$130.00
Our Price: $99.00
buy now
Training with power has always been an expensive affair. First, you need the power meter itself, and to add insult to injury, you then have to purchase a CPU. Luckily, Kinetic has simplified the process by harnessing the power of your Apple iPhone or iPad with its inRIDE Watt Meter. Now, you can...
Polar M450 Bike Computer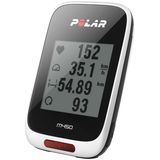 Take your riding to the next level with the Polar M450 Bike Computer. This wireless cycling computer tracks important metrics with its accurate GPS and Bluetooth Smart compatibility. It attaches to handlebars, giving you real-time feedback of your speed, distance, current heart rate (sensor not...
Trigger Point Grid Mini Foam Roller
While many of us lovingly refer to our tried and true foam roller as "the torture tube," nobody's arguing that it doesn't do its job. Foam rollers save us time and money by facilitating myofascial release and the ensuing recovery benefits right in the comfort of our own home. The downfall is that...
Trigger Point Nano X Foot Foam Roller
While it's easy to assume that our feet aren't doing much as we ride, safely encased in sleek shoes and clipped into our pedals, the reality is that all of our muscles are, in fact, connected. So burning calves and tense hamstrings propelling you up a series of climbs can directly impact how your...
Wahoo Fitness KICKR 142mm x 12mm Adapter
Keep training on your favorite mountain bike indoors this winter with the Wahoo KICKR 142mm x 12mm Adapter. This adapter includes everything you'll need to mount your 12 x 142mm axle onto your Wahoo KICKR trainer and keep your fitness rolling through dreary weather and limited daylight. The Wahoo...
Wahoo Fitness KICKR Campagnolo Adapter
Wahoo provides Campy devotees with a solution for using their bikes with its KICKR trainers with the KICKR Campagnolo Adapter. This freehub is compatible with nine, ten, and eleven-speed Campy cassettes -- install it yourself or have a trusted mechanic take care of it and you'll be ready for...
<< Prev | 1 | 2 | Next >>