Training Tools - Road Bike Shop
Shop
>
Accessories
>
Training Tools
Blackburn Sweat Net
You wouldn't expect that an apprenticeship at a local bike shop would reveal lessons in chemistry, but nature becomes apparent the first time someone walks their bike through the door for a spring tune-up after a hard winter of indoor training. Generally, this is when the wily shop veterans shove...
CycleOps 420 Pro Indoor Cycle
Retail Price:
$2599.99
Our Price: $2079.99
buy now
If you live someplace where you're homebound all winter, you'll want the most effective training tools possible for maximum off-season gains. The CycleOps 420 Pro Indoor Trainer not only solves all challenges to training indoors, its plethora of features allows you to simulate everything from the...
CycleOps realRides Race Day Trainer DVD
Retail Price:
$29.99
Our Price: $26.99
buy now
Noted cycling coach & ex-pro Robbie Ventura does more than host this training video -- he races a national caliber criterium with cameras mounted on the bike to place you among the field of elite riders. You'll see how the race unfolds from his vantage point and from a multitude of other camera...
Kinetic inRIDE Watt Meter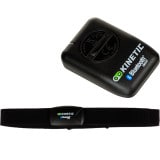 Training with power has always been an expensive affair. First, you need the power meter itself, and to add insult to injury, you then have to purchase a CPU. Luckily, Kinetic By Kurt has simplified the process by harnessing the power of your Apple iPhine or iPad with its inRIDE Watt Meter. Now,...
Marc Pro, Inc. Belt Clip
Have you been using the Marc Pro Muscle Conditioning Device for a while now, and at every turn you wonder, "I wish this were on a belt?" That's a little weird if this was seriously an all-consuming thought in your life, but nonetheless, the Marc Pro Belt Clip is certainly a helpful addition. Now,...
Marc Pro, Inc. Replacement Battery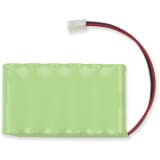 Well, it was fun while it lasted, but the battery on your Marc Pro Muscle Conditioning Device bit the dust. Now, you're left with two options: Get the Replacement Battery found here, or recover naturally. Gross. We suggest that you opt for the Replacement Battery and get back to work training...
Marc Pro, Inc. Touch Free Replacement
Maybe you lost it, or maybe your cat chewed it to bits, but either way, you need the Black Touch Free Replacement to get your Marc Pro Muscle Conditioning Device up and running again. This cord connects to the Black port on the device, serving as the transmission interface between the main unit...