Training Tools - Road Bike Shop
Shop
>
Accessories
>
Training Tools
CycleOps Trainer Skewer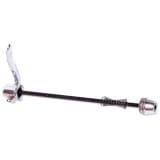 Retail Price:
$12.99
Our Price: $11.69
buy now
If you've been riding indoors for any length of time, you've undoubtedly toppled over or tipped your bike out of the trainer. CycleOps solved this dilemma by making a Trainer Skewer specifically designed for its trainers to ensure you're always upright. It fits most rear wheels and is shaped so...
CycleOps Trainer Tire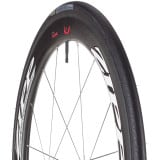 Retail Price:
$34.99
Our Price: $31.49
buy now
The CycleOps Trainer Tire is for use on your home trainer only. The Trainer Tire is ultra durable and extremely quiet, so you can train at all kinds of hours and not bother anyone. The CycleOps Trainer Tire comes in 700c x 23mm only.
Kinetic inRIDE Watt Meter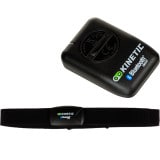 Training with power has always been an expensive affair. First, you need the power meter itself, and to add insult to injury, you then have to purchase a CPU. Luckily, Kinetic By Kurt has simplified the process by harnessing the power of your Apple iPhine or iPad with its inRIDE Watt Meter. Now,...
Polar H7 Bluetooth Heart Rate Sensor
Increase your physical fitness levels by targeting your ideal heart rate with the Polar H7 Bluetooth Heart Rate Sensor. Ideal for cycling, running, and swimming, the H7 won't restrict motion or cause irritation when you're pushing your limits. This wireless heart rate sensor fits across your...
Polar M450 Bike Computer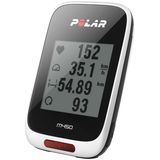 Take your riding to the next level with the Polar M450 Bike Computer. This wireless cycling computer tracks important metrics with its accurate GPS and Bluetooth Smart compatibility. It attaches to handlebars, giving you real-time feedback of your speed, distance, current heart rate (sensor not...
Trigger Point Nano X Foot Foam Roller
While it's easy to assume that our feet aren't doing much as we ride, safely encased in sleek shoes and clipped into our pedals, the reality is that all of our muscles are, in fact, connected. So burning calves and tense hamstrings propelling you up a series of climbs can directly impact how your...
Wahoo Fitness Balance Body Scale
Retail Price:
$79.99
Our Price: $59.99
buy now
Wahoo's Balance Body Scale allows you to easily keep track of your ideal race weight while you navigate the pitfalls of the holiday season. The scale has a sleek, simple design that won't take up a lot of space and an easy-to-read screen that displays your weight and BMI. It's...
Wahoo Fitness KICKR Trainer FloorMat
Complete your indoor setup for the winter months by setting your Wahoo KICKR Trainer up on the Wahoo KICKR Trainer FloorMat. It's made of 6mm-thick PVC with beveled edges to provide a level, stable surface for your KICKR. The PVC is water-resistant, so the trainer won't slip around no matter how...