Training Tools - Road Bike Shop
Shop
>
Accessories
>
Training Tools
CycleOps 420 Pro Indoor Cycle
Retail Price:
$2599.99
Our Price: $2339.99
buy now
If you live someplace where you're homebound all winter, you'll want the most effective training tools possible for maximum off-season gains. The CycleOps 420 Pro Indoor Trainer not only solves all challenges to training indoors, its plethora of features allows you to simulate everything from the...
CycleOps ANT+ Dual Speed/Cadence Sensor
You have your ANT+ device, but now, how do you get all your metrics to show up on it? Sure, that old wired speed and cadence sensor works fine during the ride, but once it's over, you have no record of those KOM breaking speeds you rode. CycleOps' ANT+ Dual Speed/Cadence Sensor gives you the...
CycleOps BLE Dual Speed/Cadence Sensor
CycleOps knows that as a saavy cyclist you want to be able to see your training metrics as you ride.And, while the Powerbeam Pro Trainer may be a little out of your budget, its BLE Dual Speed/cadence sensor is compatible with any of its trainers to provide you with on-the-go information to keep...
CycleOps realRides Race Day Trainer DVD
Retail Price:
$29.99
Our Price: $18.99
buy now
Noted cycling coach & ex-pro Robbie Ventura does more than host this training video -- he races a national caliber criterium with cameras mounted on the bike to place you among the field of elite riders. You'll see how the race unfolds from his vantage point and from a multitude of other camera...
CycleOps Trainer Accessory Kit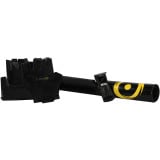 Indoor training days are the pits. Even if you've cued up the best movies and the most motivating music, and have a niche carved out inside just for your trainer, nothing seems to make the hours go by fast. Why not add the CycleOps Trainer Accessory Kit to your training space -- the little extras...
CycleOps Trainer Tire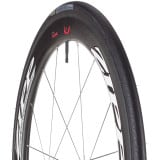 Retail Price:
$34.95
Our Price: $31.49
buy now
The CycleOps Trainer Tire is for use on your home trainer only. The Trainer Tire is ultra durable and extremely quiet, so you can train at all kinds of hours and not bother anyone. The CycleOps Trainer Tire comes in 700c x 23mm only.
Kinetic inRIDE Watt Meter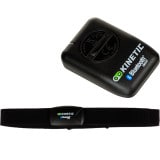 Training with power has always been an expensive affair. First, you need the power meter itself, and to add insult to injury, you then have to purchase a CPU. Luckily, Kinetic By Kurt has simplified the process by harnessing the power of your Apple iPhine or iPad with its inRIDE Watt Meter. Now,...
LeMond Revolution Skewer
Retail Price:
$14.95
Our Price: $11.21
buy now
If you spend any amount of time on an indoor trainer, you know how important it is to not only be on a level surface, but also to be securely attached to your trainer. This is especially true if your training program includes any standing or sprint efforts. Use the Lemond Revolution Skewer to get...
Marc Pro, Inc. Belt Clip
Have you been using the Marc Pro Muscle Conditioning Device for a while now, and at every turn you wonder, "I wish this were on a belt?" That's a little weird if this was seriously an all-consuming thought in your life, but nonetheless, the Marc Pro Belt Clip is certainly a helpful addition. Now,...
Marc Pro, Inc. Muscle Recovery and Conditioning Device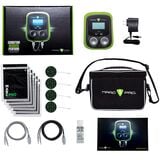 It's been said that recovery is the next frontier of sports physiology and science. We tend to agree. And at the forefront of this rising wave is the Marc Pro Muscle Recovery and Conditioning Device. This device uses electrical stimuli to shorten recovery time and to increase the effectiveness of...
<< Prev | 1 | 2 | Next >>