Lubricants Maintenance - Road Bike Shop
Shop
>
Accessories
>
Lubricants & Maintenance
Boeshield T-9 Lubricant
Retail Price:
$17.99
Our Price: $14.98
buy now
Boeshield T-9 was developed by the Boeing Company for lubrication and protection of aircraft components. It is a combination of solvents, lubricants, and waxes designed for penetration, moisture displacement, lubrication and protection. Boeshield T-9 dries to a thin waxy film that clings to metal...
Dumonde Tech Bio Green Bicycle Chain Lube
Retail Price:
$12.95
Our Price: $10.70
buy now
While we don't know about Gs one through nine, we can tell you that Dumonde Tech's G-10 Lubricant is something special. It is 100% biodegradable. By this, Dumonde doesn't mean that 51% of the lube is biodegradable, which often is enough for people to make a claim about their product. They mean...
Dumonde Tech Citrus Solvent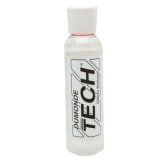 Break down the built-up grime on your drivetrain with Dumonde Tech's Citrus Solvent. Hippy-friendly natural citrus degreaser cuts through the crud so you can save elbow grease for the dishes.
Dumonde Tech Freehub Grease
Retail Price:
$14.78
Our Price: $11.82
buy now
Dumonde Tech Freehub Grease is designed for freehubs requiring lightweight grease rather than oil. These hubs tend to be more intricate than standard pawl hubs, which are simpler and have fewer parts. Dumonde's Freehub Grease is endorsed by DT Swiss, and used exclusively by Industry Nine. Heavier...
Dumonde Tech Freehub Oil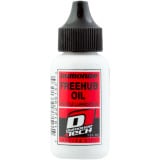 Retail Price:
$12.15
Our Price: $9.72
buy now
When you're coasting, your bike shouldn't be trying to pedal itself. That speed-sapping, noisy drag in your freehub body can cost you valuable momentum. The only way to replace that lost speed? More effort from you. Low-friction Dumonde Tech Freehub Oil lubricates the mechanisms in your standard...
Dumonde Tech Liquid Grease
Retail Price:
$10.78
Our Price: $8.62
buy now
When you've tapped into your last reserves, you want to know that two familiar bike foes, stiction and drag, haven't claimed more than their fair share of your energy. Dumonde Tech's Liquid Grease's Polymer Technology combats stiction and drag by bonding with the surfaces of critical components,...
Dumonde Tech Lite Bicycle Chain Lubrication
Unlike every other bike product in the world, the 'Lite' in Dumonde Lite Bicycle chain lube doesn't refer to its weight. Well, not in the usual sense. It refers to viscosity. The reason that this is so important is that you want a clean drivetrain. Heavy (thick) chain lubes leave a wet, sticky...
Dumonde Tech MR Grease
Retail Price:
$17.69
Our Price: $14.18
buy now
Dumonde Tech MR Grease unlocks the potential of wheels, headsets, and bottom brackets. Its Micro Resistance Polymer Technology allows it to bond with the bearing-contacting surfaces of these key components, leaving them ultra-slippery and fortified. The result is reduced wear and increased...
Dumonde Tech Original Bicycle Chain Lubrication
Look in any pro mechanic's tool box, and you'll find a bottle of Dumonde Tech Original Chain Lube. It's a bit more viscous than the commonly-used Dumonde Tech Light, but we've found it holds up a bit better to bad weather and gritty conditions.
Effetto Mariposa Carbogrip
Sometimes slick, clear-coated carbon fiber seatposts and handlebars just don't stay where you'd like. A natural reaction to unwanted movement might be to simply tighten the clamping bolts a bit. However, with ultralight composite and even alloy components these days, it's wise to make sure that...
<< Prev | 1 | 2 | 3 | 4 | 5 | Next >>