Books Magazines Gifts - Road Bike Shop
Shop
>
Accessories
>
Books, Magazines & Gifts
Arundel Bell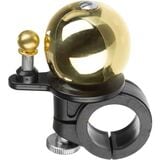 We all need to make a little noise at times on the roads, and we agree with the guys at Arundel who argue that the sweet ring of a bell sounds much, much better than yelling. With their smooth, rounded profile and classic finishes, the Isabell, Maybell, and Jezebell allow you to communicate...
Assos MugSet
Show off your favorite brand and infuse a bit of cycling heritage into your morning cup of coffee with the Assos MugSet. The set includes two mugs, each emblazoned with the classic Assos logo and a cycling graphic that's bound to inspire some extra time in the saddle. With a nod to the...
CatEye Flex Tight Bell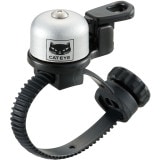 The CatEye Flex Tight Bell is the answer to your problem of what bell to pick up if you need to fit your dinger around a section of your handlebar, or any other part of your bike, where most bell clamps won't fit. The tool-free adjustable plastic band snugs up on anything with a diameter of 19 to...
CatEye Yamabiko Bell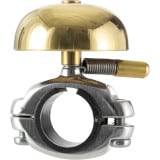 Bells aren't always the coolest accessory for your ride. Worse, mandatory bell laws in some areas of the country (lookin' at you, NYC) basically require you to dial up the dorkiness a bit, which can be seriously uncool for certain machines. With bells like the CatEye Yamabiko, however, you can at...
Chris King Espresso Tamper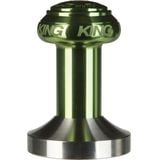 Many of the cyclists we know approach anything relating to machine or ride with an attention to detail that borders on the spiritual. Everything from the nuanced rituals we observe while wrapping our bars to the regimented process of assembling gear for a cold-weather ride is often precisely...
Handpresso Auto
We know that it's a little strange to have car accessories on Competitive Cyclist, but the Handpresso Auto espresso maker presents a unique case. We've always associated coffee, and especially espresso, with cycling, and this is a way to use that association to introduce a little cycling culture...
Handpresso Outdoor Set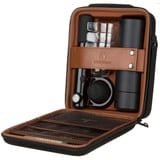 Retail Price:
$199.99
Our Price: $124.99
buy now
Ever wanted to make espresso halfway along some epic bike tour or atop a scenic mountain? The Handpresso Outdoor Set gives you the freedom to brew delicious and invigorating espresso anywhere, thanks to its ultra-portable size and quick-brewing Handpresso pump. The kit's carrying case comes in at...
Handpresso Unbreakable Outdoor Cups
As espresso enthusiasts, we insist on certain conditions during the ritual of coffee preparation. Among these is a prohibition on paper, metal, or oversized cups. Handpresso's Unbreakable Outdoor Cups mean that we can observe this prohibition while enjoying cafe from our Wild Hybrid mobile press...
Handpresso Wild Hybrid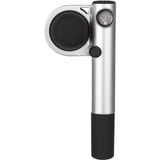 Retail Price:
$129.99
Our Price: $102.99
buy now
Sometimes the world is a cruel place. This is especially true when you're out in it -- camping, stuck at the office, stuck camping at the office, whatever -- and you can't get an espresso. The people at Handpresso are just as irrationally insistent on getting their espresso anywhere, and getting...
Knog Oi Bike Bell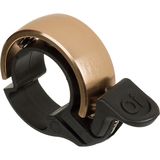 Retail Price:
$19.95
Our Price: $18.07
buy now
The Knog Oi Bike Bell has garnered a pretty big buzz as of late, and it's easy to see why. With a standout design that tucks stealthily close to your bars, the Oi is a unique way to add some noise potential to your bike. Knog claims this bell sounds "like an angel playing a glockenspiel", and...
<< Prev | 1 | 2 | 3 | Next >>